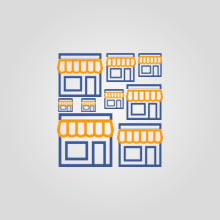 Manage all you stores in the same account.

The main features are:
- manage your products in a unique database,
- apply a uniform product pricing or different pricing policies,
- generate transfers between your stores,
- resupply your outlets from different warehouses,
- share your customers database and your loyalty program with all your locations,
- monitor access rights to the different stores,
- customize receipts for each point of sale...

If you subscribe to the Premium option, you will have all your activity reports in one hand (and details by store).
You must subscribe the multi POS feature at each new outlet. 2 months free for a yearly subscription. You can track all your shops with only one Premium subscription.